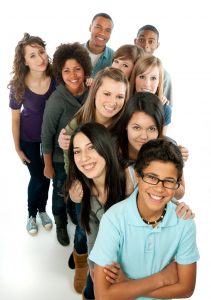 The RAHS School-Based Health Centers (SBHCs) provide youth-centered care and enhanced access-to-services, and address care gaps. Coordination of care between SBHCs and Primary Care Providers (PCPs) is an essential component of a pediatric medical home practice. RAHS encourages all patients to establish and maintain a relationship with their PCP.
Care coordination addresses health needs with the patient and parent(s)/guardian(s) and employs these ideals:
Youth advocate for their own care
Family is included in care coordination, decreasing patients lost to follow-up
Access barriers to care are diminished through care coordination services including tangible need assistance that address social determinants of health
The American Academy of Pediatrics Council on School Health discusses the importance of School Based Health Centers:
"School-based health centers have become an important method of health care delivery for the youth of our nation…SBHCs have provided access to health care services for youth confronted with age, financial, cultural, and geographic barriers. A fundamental principle of SBHCs is to create an environment of service coordination and collaboration that addresses the health needs and well-being of youth with health disparities or poor access to health care services."
For more information or to request assistance finding a PCP, inquire about Medicaid Insurance enrollment, or receive tangible need assistance, please contact RAHS or visit umhs-rahs.org.