We aspire to improve the well-being of students, their families, and communities through our clinical services and programs.
Get connected here!
Call your RAHS school-based health center for an appointment.
Physical Health - sports physicals, annual physicals, immunizations
Behavioral Health - individual and group therapy
Tangible Resources - food assistance, clothing closets, and personal items
---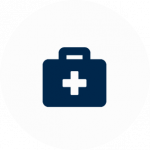 Physical Health
RAHS is open year-round and our primary care staff are here to help.
Immunizations
Registered Dietitians
Sports and Annual Physicals
Asthma Care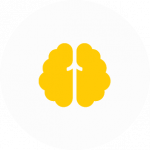 Behavioral Health
Behavioral Health is important and RAHS is here to help! Clinical social workers are available to meet with you year-round.
Individual Therapy sessions
Family Therapy sessions
Group Therapy sessions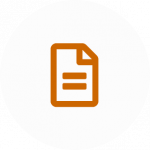 Educational Resources
Health and wellness is a lifelong journey. RAHS has resources to help you and your family along the way.
Vaping
Post-Traumatic Stress Disorder
Tangible Resources assistance
Community Resources
Message to the community
From Mohamad Khraizat, Director, Regional Alliance for Healthy Schools
I hope this message finds you in good health and high spirits. As the Director of the Regional Alliance for Healthy Schools (RAHS), I feel it is important to address taking proactive measures to protect ourselves and our communities from the spread of viruses, particularly around the holiday season as we all gather with loved ones near and far.
In the face of the flu, respiratory syncytial virus (RSV), COVID-19, and other contagious viruses, we must try our best to curb the spread of these illnesses. Simple yet effective practices can make a significant difference in safeguarding public health.
Vaccination: A Shield Against Viral Threats
One of the most powerful tools at our disposal is vaccination. Vaccines not only protect us as individuals but also contribute to the collective immunity of our communities. With the availability of vaccines against the flu, RSV, and COVID-19, getting vaccinated is a crucial step in preventing severe illness and reducing the spread of these viruses. RAHS encourages everyone to stay up to date with their vaccinations and to consult with healthcare professionals for guidance on recommended immunizations.
Hand Hygiene: A Cornerstone of Health
Hand washing is a simple yet effective practice that can significantly reduce the risk of infection. Regular handwashing with soap and water for at least 20 seconds is a cornerstone of good health. A good way to measure whether you have washed your hands enough is to sing Hail to the Victors! By cleaning our hands well, we not only protect ourselves but also contribute to breaking the chain of transmission. Let us all make it a habit to wash our hands thoroughly, especially before meals, after using the restroom, and after being in public places.
Coughing and Sneezing Etiquette: Containing the Spread
Proper coughing and sneezing etiquette plays a pivotal role in preventing the spread of respiratory viruses. Instead of using your hands, which can transfer germs to surfaces and other people, cover your mouth and nose with your elbow or a tissue. Dispose of used tissues promptly and wash your hands to further minimize the risk of contamination. By adopting these practices, we create a protective barrier that keeps both ourselves and those around us safe.
Stay Home When Sick: A Responsible Choice
If you're feeling unwell, please prioritize your health, and the health of others, by staying home. Going to school or work when you are sick not only hinders your own recovery, but also increases the risk of spreading the illness to colleagues, friends, classmates, and the broader community. By taking the responsible step of staying home when unwell, we contribute to a healthier and safer environment for everyone.
The Regional Alliance for Healthy Schools is committed to promoting and supporting initiatives that prioritize the well-being of our communities. Let's stand united in our commitment to health and support each other. Together, we can create a safer and healthier future for all.
Wishing you and your loved ones good health, wellness, and resilience.
Events & Resources
RAHS hosts health education events at our school-based health centers and also participates in community events to improve the health and well-being of our communities.
December 6 - RAHS-Richfield Public School Academy Dental Day

December 11 - RAHS-Beecher High / International Academy of Flint Vision Day

December 20 - RAHS-Pathways to Success Academic Campus Vision Day

January 10 - RAHS-Carman-Ainsworth High School Dental Day

January 24 - RAHS-Kearsley High School Dental Day
October 16 - International Academy of Flint - Vision
October 25 - Kearsley High School - Dental
November 6 - Kearsley High School - Vision
November 8 - Beecher High School - Dental
November 20 - Richfield Public School Academy - Vision
November 29 - International Academy of Flint - Dental
December 4 - Carman-Ainsworth High School - Vision
December 6 - Richfield Public School Academy - Dental
December 11 - Beecher High School/International Academy of Flint - Vision