We aspire to improve the well-being of students, their families, and communities through our clinical services and programs.
Get connected here!
Call your RAHS school-based health center for an appointment.
Physical Health - sports physicals, annual physicals, immunizations
Behavioral Health - individual and group therapy
Tangible Resources - food assistance, clothing closets, and personal items
---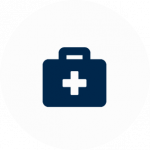 Physical Health
RAHS is open year-round and our primary care staff are here to help.
Immunizations
Registered Dietitians
Sports and Annual Physicals
Asthma Care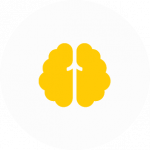 Behavioral Health
Behavioral Health is important and RAHS is here to help! Clinical social workers are available to meet with you year-round.
Individual Therapy sessions
Family Therapy sessions
Group Therapy sessions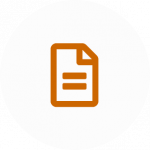 Educational Resources
Health and wellness is a lifelong journey. RAHS has resources to help you and your family along the way.
Vaping
Post-Traumatic Stress Disorder
Tangible Resources assistance
Community Resources
Message to the community
From Mohamad Khraizat, Director, Regional Alliance for Healthy Schools
Welcome back to school! 
The excitement of returning to school can sometimes be accompanied by stressors, and it's essential to address these challenges, especially after the rollercoaster ride we've all experienced recently. Over the years, back-to-school stressors have become a natural part of the educational journey. But lately, the past couple of years have brought some unique challenges, intensifying the emotional and psychological impact on our youth. Social isolation, screen fatigue, and concerns about academic progress have all added to the load our students are carrying.
Moreover, many students face emotional hurdles related to school transitions, peer pressure, social media, and academic and athletic performance, leading to increased cases of anxiety and depression. It's more critical than ever to ensure our children have a solid foundation of health and immunity. This is where annual immunizations come into play. Here's why they matter:
Preventing the Spread of Vaccine-Preventable Diseases: Vaccines have played a pivotal role in reducing the incidence of severe diseases like the flu, measles, mumps, and chickenpox. By making sure our kids are up to date with their immunizations, we're not only keeping them safe but also helping to prevent outbreaks at school.
Maintaining a Healthy Learning Environment: A productive learning environment should be free from the threat of infectious diseases. When a significant portion of the student population is vaccinated, the chances of outbreaks are significantly reduced, making our schools safer for everyone.
Protecting the Vulnerable: Some students, teachers, and school staff may have underlying health conditions that make them more susceptible to vaccine-preventable diseases. By ensuring those who can be vaccinated are, we're all safeguarding those who can't.
Peace of Mind: As parents, we naturally want the best for our children. Knowing that they are protected against potentially severe illnesses can offer much-needed peace of mind, especially during stressful times.
It's crucial to remember that vaccines are safe and thoroughly tested for efficacy. However, vaccine rates for certain diseases have seen declines in recent years due to misinformation and vaccine hesitancy. As parents, educators, and healthcare professionals, it's our collective responsibility to address and counteract these trends. If you have any questions about vaccines, please refer to trusted sources like the Centers for Disease Control and Prevention (CDC) or the World Health Organization (WHO).
I encourage everyone to prioritize immunization. Take a moment to check your child's vaccination records and consult with your healthcare provider if you have any questions or concerns. Let's ensure that our students, teachers, and school staff are protected not only from academic and work-related stressors but also from vaccine-preventable diseases.
The Regional Alliance for Healthy Schools is deeply committed to promoting the physical and behavioral well-being of our youth. Let's remember that the health of our children is a shared responsibility. By making annual immunizations a priority, we can collectively create a safer and healthier learning environment for all.
Events & Resources
RAHS hosts health education events at our school-based health centers and also participates in community events to improve the health and well-being of our communities.
March 5 - Kearsley High School - Vision & Dental
March 16 - Cancelled - IAF - Dental only
March 19 - Cancelled - RPSA - Vision & Dental
March 23 - Cancelled - KHS and RPSA - Dental only
April 2 - Cancelled - CAHS - Vision & Dental