We aspire to improve the well-being of students, their families, and communities through our clinical services and programs.
Get connected here!
Call your RAHS health center for an appointment.
Physical Health - sports physicals, annual physicals, immunizations
Mental Health - individual and group therapy
Tangible Resources - food assistance, clothing closets, and personal items
---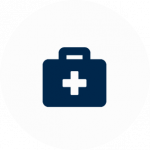 Physical Health
RAHS is open year-round and our primary care staff are here to help.
Immunizations
Registered Dietitians
Sports and Annual Physicals
Asthma Care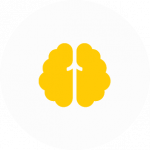 Mental Health
Mental Health is important and RAHS is here to help! Clinical social workers are available to meet with you year-round.
Individual Therapy sessions
Family Therapy sessions
Group Therapy sessions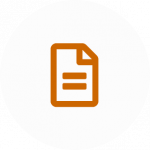 Educational Resources
Health and wellness is a lifelong journey. RAHS has resources to help you and your family along the way.
Vaping
Post-Traumatic Stress Disorder
Tangible Resources assistance
Community Resources
Message to the community
From Angie Johnson, Assistant Director of Community Health Services, and Director, Regional Alliance for Healthy Schools
RAHS School-based Health Centers are Open Year-round for In-Person and Virtual Appointments
Call your school-based health center to schedule an appointment.
The RAHS school-based health centers in Genesee County and in Washtenaw County are open for for virtual care and face-to-face care for select visits (including mental health care) by appointment only. Michigan Medicine safety policies and procedures are in place to protect patients, families, and staff.
We are taking the following steps to keep you safe upon entry to the health center:
Limiting the number of persons in the health center at any one time.
Asking COVID-19 screening questions to all who enter the health center.
Scheduling patients in advance for appointments or referring patients to care if needed.
Using personal protective equipment (aka "PPE") to keep everyone safe.
RAHS health services include: Physical Exams, Sick Visits, Immunizations, Nutrition Counseling, Health & Fitness Education Programs and Groups, Confidential STI & Pregnancy Testing, Referrals for Community Resources, Confidential Mental Health Services and Psychotherapy, Vision Services, Dental Services, and more.
We are open to all school-age youth 21 years old and younger. You do not need to be a registered student at these schools to receive services. We accept insured and uninsured patients, regardless of ability to pay. Interpreters and translation services available upon request.
Did you know that RAHS is open to youth from the community? Please share with your friends and family! If they are 21 years of age or younger, they can receive mental & physical health services at RAHS school-based health centers!
RAHS sincerely thanks our partner School Districts, Community and Faith Agencies, and Michigan Medicine departments that continue to collaborate to provide the best care possible to patients, families, and our communities.
In Good Health,
Angie Johnson, MPA
Director
Events & Resources
RAHS hosts health education events at our school-based health centers and also participates in community events to improve the health and well-being of our communities.
March 5 - Kearsley High School - Vision & Dental
March 16 - Cancelled - IAF - Dental only
March 19 - Cancelled - RPSA - Vision & Dental
March 23 - Cancelled - KHS and RPSA - Dental only
April 2 - Cancelled - CAHS - Vision & Dental