Call your RAHS health center for an appointment.
Physical Health - sports physicals, annual physicals, immunizations
Mental Health - individual and group therapy
Tangible Resources - food assistance, clothing closets, and personal items
---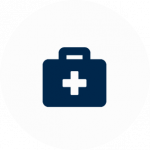 Physical Health
RAHS is open year-round and our primary care staff are here to help.
Immunizations
Registered Dietitians
Sports and Annual Physicals
Asthma Care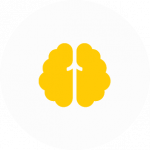 Mental Health
Mental Health is important and RAHS is here to help! Kathy and Theresa are available to meet with you year-round.
Individual Therapy sessions
Family Therapy sessions
Group Therapy sessions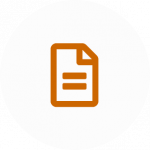 Educational Resources
Health and wellness is a lifelong journey. Jisha has resources to help you and your family along the way.
Vaping
Post-Traumatic Stress Disorder
Tangible Resources assistance
Community Resources
Message to the community
From Your Youth Advisory Council
The heart of our school-based health centers are our Youth Advisory Councils (YACs). These student leaders connect the RAHS care providers with the students at their schools and in their communities. They also help address the care needs of the students by tackling important issues like depression, vaping, and getting your immunizations up to date. If you are interested in participating on your YAC, talk to your current YAC representatives or stop by your RAHS school-based health center and talk to our staff. We're here to help!
To learn more about RAHS, our school-based health centers, and the services we provide, please check out our website or stop by your RAHS school-based health center.
In Good Health,
Angie Spence, MPA
Director
Events & Resources
RAHS hosts health education events at our school-based health centers and also participates in community events to improve the health and well-being of our communities.
December 12 - Vision Day at Lincoln Consolidated Middle School

December 19 - Vision & Dental Day at Armstrong Middle School

January 9 - Scarlett Middle School / Pathways to Success Academic Campus

January 16 - Richfield Public School Academy

January 23 - Ypsilanti Community High School (half day)

January 30 - Beecher High / Dailey Elementary School
December 5 - Kearsley High School - Vision & Dental
December 19 - Armstrong Middle School - Vision & Dental
January 9 - Scarlett Middle School / Pathways to Success Academic Campus - Vision
January 16 - Richfield Public School Academy - Vision & Dental
January 23 - Ypsilanti Community High School (half day) - Vision
January 30 - Beecher High / Dailey Elementary School - Vision & Dental