We aspire to improve the well-being of students, their families, and communities through our clinical services and programs.
Get connected here!
Call your RAHS health center for an appointment.
Physical Health - sports physicals, annual physicals, immunizations
Mental Health - individual and group therapy
Tangible Resources - food assistance, clothing closets, and personal items
---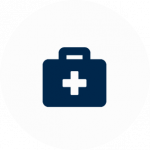 Physical Health
RAHS is open year-round and our primary care staff are here to help.
Immunizations
Registered Dietitians
Sports and Annual Physicals
Asthma Care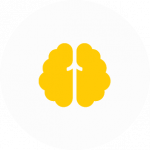 Mental Health
Mental Health is important and RAHS is here to help! Clinical social workers are available to meet with you year-round.
Individual Therapy sessions
Family Therapy sessions
Group Therapy sessions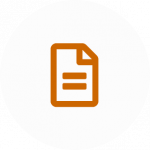 Educational Resources
Health and wellness is a lifelong journey. RAHS has resources to help you and your family along the way.
Vaping
Post-Traumatic Stress Disorder
Tangible Resources assistance
Community Resources
Message to the community
From Angie Spence, Assistant Director of Community Health Services, and Director, Regional Alliance for Healthy Schools
The Centers for Disease Control Recommends 3 Flu Fighting Actions:
1. The first and most important step is to get a flu vaccination each year if you are eligible. * During the COVID-19 pandemic, reducing the overall burden of respiratory illnesses is important to protect vulnerable populations at risk for severe illness * Vaccination should be postponed for people with suspected or confirmed COVID-19. When scheduling an appointment for the flu shot, notify the provider's office advance if they currently have or develop any symptoms of COVID-19.
2. If you get sick with flu, take prescription antiviral drugs if your healthcare provider prescribes them. Early treatment is especially important for the elderly, the very young, people with certain chronic health conditions, and pregnant women.
3. Take everyday preventive actions that may slow the spread of germs that cause respiratory (nose, throat, and lungs) illnesses, like flu. * Try to avoid close contact with sick people. * While sick, limit contact with others as much as possible to keep from infecting them. * Cover your nose and mouth with a tissue when you cough or sneeze. After using a tissue, throw it in the trash and wash your hands. * Wash your hands often with soap and water for at least 20 seconds. If soap and water are not available, use an alcohol-based hand rub. * Avoid touching your eyes, nose, and mouth. Germs spread this way. * Clean and disinfect surfaces and objects that may be contaminated with germs that can cause respiratory illnesses like flu. * Call your healthcare professional for advice when you are ill.
For more information, visit CDC Flu Information.
To learn more about RAHS, our school-based health centers, and the services we provide, please check out our website or stop by your RAHS school-based health center.
In Good Health,
Angie Spence, MPA
Director
Events & Resources
RAHS hosts health education events at our school-based health centers and also participates in community events to improve the health and well-being of our communities.
March 5 - Kearsley High School - Vision & Dental
March 16 - Cancelled - IAF - Dental only
March 19 - Cancelled - RPSA - Vision & Dental
March 23 - Cancelled - KHS and RPSA - Dental only
April 2 - Cancelled - CAHS - Vision & Dental