February is Teen Dating Violence Awareness and Prevention Month. Everyone deserves safe and healthy relationships.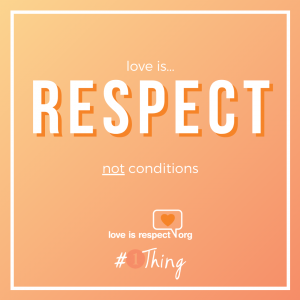 Teen dating violence is more common than people realize. One in three teens in the US will experience physical, sexual, or emotional abuse by someone they are in a relationship with before they become adults.
We can all influence change in how we treat our partners and in how we respond to acts of abuse. By learning one thing about teen dating violence and sharing that with a friend, everyone can make a difference. Every person has a part in ending teen dating violence.
If you or someone you know has a question about your relationship or a friend's relationship, visit loveisrespect.org or text "loveis" to 22522. Your RAHS school-based health center staff can also help answer your questions and concerns!